Term 1
A and P Show
Saturday 4th February Thanks to Grow Paparoa, our students were able to have a go at growing giant pumpkins to enter into the show. Boy, did they grow! We were very excited to have come first and second with our pumpkins.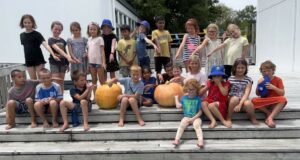 Grandparents Day
Tuesday 14th March We welcomed our grandparents with song and then they were able to spend time with their mokopuna completing a variety of activities. It was fabulous to see the smiles and pride as the kids shared their school and learning. We finished the day off with some wonderful kai and our junior swimming sports.
Click edit button to change this text.
Your Content Goes Here
Your Content Goes Here